Tracking Augmented Reality Events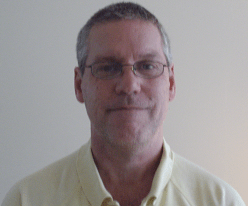 Often, I perceive the end-goal of TIN CAN Learning in the Just-In-Time (JIT) form. The scenario I usually provide is of a person learning to operate a new type of industrial vehicle (a skill based learning) where the learner has already completed a knowledge based training session where they learned the operational theory and maintenance related tasks to be performed. I then described the learning taking a tablet into the vehicle, pointing it at the control areas and having the Augmented Reality module of the training session take over.
Although I've always used this type scenario, my reasons were to keep it simple and identify with something everyone could recognize.
It pleases me when I see this type training plan come into reality and impresses me when I see even greater depth and breadth adopted in the Augmented Reality (AR) and Virtual Reality (VR) worlds.
A company named Ngrain has the tools to take AG to even deeper and more all encompassing territory with their suite of VR tools and free mobile apps. The development tools let you create 3D Virtual Reality environments and publish your learning products in 3D. Their mobile apps let you use the 3D products while applying AR to them via the camera in your mobile device. This is exactly what I've been describing for a very long time.