Events Manager for LearnDash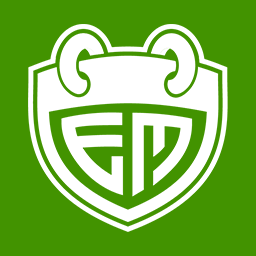 Turn your live events into lessons!
Events Manager for LearnDash makes use of the free Events Manager plugin and directly connects the events to LearnDash lessons.
The Events Manager plugin does not require an external service to create and manage events. So you would only require LearnDash, Events Manager, and this Events Manager for LearnDash plugin to be fully operational.

This plugin adds front-end event creation, editing, and duplication to a shortcode you can use in any web page.

There are two types of events you can create in the front-end: General Events that are not reliant on LearnDash, and LearnDash Course Events that, when created, will place an event information panel in any lesson you allow the Event Author to use. Multiple Event panels can be shown in a lesson so the student can choose different days, times, locations, authors, or pick from online or location-based events in order to complete their lessons.

The LearnDash course events control lesson completion using a Class Roster form. When the Event Author checks the box of a student, that action will control the Mark Complete button in that lesson for that student.

This plugin also supports all Events Manager Pro features such as WooCommerce integration if you choose to sell event reservations / tickets. This is optional and is not required to add events to your lessons.

To find out more about the free Events Manager plugin, please visit the
Events Manager WordPress plugin page.

Support included with this plugin is limited to the functionality this plugin provides and we'll be happy to assist you in how to use the Events Manager plugin features.

Beyond helping you setup and test the Events Manager plugin, any deeper questions you may have about Events Manager plugin should be directed to the developer of that plugin.
Any support required for LearnDash should be addressed using the existing LearnDash support channels.

This plugin adds the following features to both LearnDash and the free Events Manager plugin:
Turning LearnDash Lessons into Events is easy!
Watch this video playlist to understand many of the highlights!
Assign Author role to users
This plugin creates the Event Author role that you assign to any users.
Event authors are assigned at the lesson level and they control the Student Roster.
Adds Student Roster to mark attendance
Checking a Students row and saving the list will mark the student as attending the event and mark their lesson as completed.
Add the LD Event form to any page or post
Event authors who are assigned to lessons will create their events using this form.
Add Event Manager to any page or post
Event Authors can create, edit, duplicate, and manage completion of events.
Add General Event form to any page or post
Event Authors can create events that are not directly related to a course as well.
Adds an event information and panel and button to the lesson
This plugin automatically adds an event panel to the target lesson and controls the lesson completion.
Adds links to the course and lesson the event has been added into
Clicking on the course and lesson links opens them in a new tab.
Single Site License
email and Zoom support

Updates
Frequently Asked Questions
How can I customize the lists and pages for events?
Typically, with the Events Manager plugin, you would do these changes in the Events > Settings page > Formatting tab. Events Manager provides you a very flexible code area to customize these all you like. If you're interested in completely different layouts and and customizations, reach out to us via your My Account > Support form and we'll be happy to assist with this.
Does this require I use groups?
This plugin does not require you use groups. This plugin works directly with Lessons and Events.
You can optionally use groups if you wish, but this has no direct bearing on how this plugin operates.
Does this work with other groups or instructor plugins?
This plugin works with any group plugin but does not use groups functionalities.
This plugin does not work with any plugins that user instructor roles. To have this work with such a plugin, users with any custom (non-LearnDash supported) roles would also need to have the Events Author role applied to them.
If you require assistance with any issue related to your instructor role, please contact that vendor for support. We will not support issues you may have with your instructor role.
Will I receive free updates with this plugin?
Yes, when you purchase any of our plugins, you get free updates and support for the duration of your 1 year subscription period.
Will my subscription auto-renew?
Yes, subscriptions for all subscription based products in Learning Templates are for a period of 1 (one) year and will auto-renew.
If you do not want to auto-renew, we provide a very convenient cancel button in your My Account > Subscriptions tab. One click and you will not have your subscription auto-renew. Your current subscription will continue until your renewal period.
What is your Refund Policy?
As noted in our "No Nonsense Terms and Conditions" page found in the footer of this site, we offer a 15 day no questions asked refund policy.