Description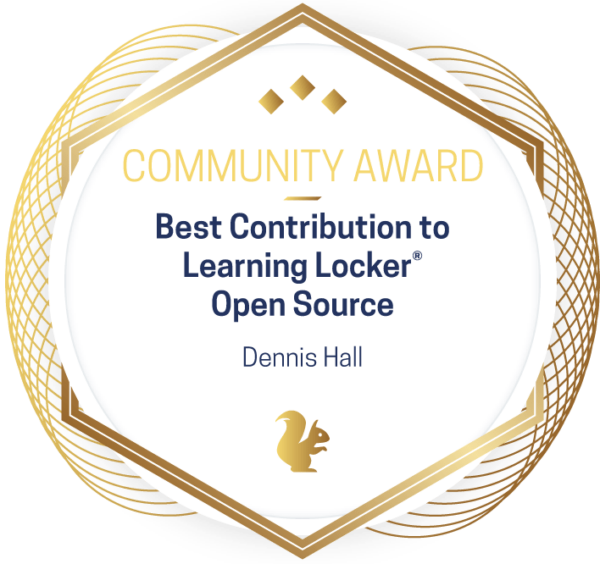 Integrate LifterLMS with an Experience API (Tin Can) service. Manage your LifterLMS competencies and activities, your H5P Content, uploaded and linked e-learning courses, as well as YouTube and Vimeo videos.
Designed for use with any xAPI compliant remote LRS service.
READ THIS BEFORE READING FURTHER
"You MUST USE A SEPERATE LRS service to use this product.
AN LRS SERVICE IS NOT INCLUDED WITH THIS PRODUCT."
If you do not already have an xAPI compliant LRS service, you can purchase a Private LRS server here.
Beyond being the ONLY award winning WordPress / xAPI products,  LifterLMS xAPI is the ONLY non-proprietary plugin that meets (and exceeds) the the official ADL LMS Test Suite requirements for xAPI compliance. Combine this with our Private LRS Server service which is also the ONLY non-proprietary xAPI Compliant LRS service from any LifterLMS service providers and you will be 100% xAPI compliant.
Official ADL xAPI adopters list: https://adopters.adlnet.gov/adopters/1
Learning Templates has the only non-proprietary LifterLMS plugin on this list because our products are the only non-proprietary xAPI compliant product for LifterLMS.
LifterLMS xAPI highlights
Works with the most comprehensive list of e-learning authoring tools of any xAPI plugin
Launch your e-learning in an iFrame or a lightbox
Supports separate administration and content developer pages
Granular controls over what xAPI data to send, from where (post), and from what (e-learning, video, H5P).
cmi5 compliant (some features still being built)
Adds Competency Management (create competencies and assign them to post or other objects) to LifterLMS
What is an xAPI remote service?
An xAPI remote service is a separate server – you must subscribe to that other vendors service separately or you can install your own LRS and use LifterLMS xAPI with it.
The advantage of using an external LRS service is that your uploaded e-learning can be viewed offline and can synchronize again with the LRS without the user being logged into your WordPress site if that e-learning product supports offline tracking.
| | |
| --- | --- |
| An LRS can be used to integrate all your data services using a common data exchange format | LifterLMS xAPI sends your training records to your LRS Endpoint and adds Competencies to your training records |
Why use an external xAPI LRS service rather than a service built into LifterLMS xAPI?
An LRS is your gateway to a whole Learning Eco-system.
Learning doesn't just happen in your LMS, it occurs everywhere!
xAPI opens the doors to your students learning anywhere and everywhere and your LRS is where all the learning information gets stored without having your students log into your LifterLMS platform.
Imagine creating an email based course where your students receive a LifterLMS notification when a course opens up. The notification has a link in it having them download a mobile app. That mobile app installs and opens for the student to follow some direction and interact with the mobile app.
That mobile app can be a game, a location based app, or even a simple button they push.
The data collected from that app can be a in-depth (i.e. Dennis Hall pushed the button at this location), or a simple as you want (i.e. Dennis Hall pushed the button).
Take that simple app and apply it to a classroom scenario outside the LMS (i.e. Dennis Hall pushed the button at Classroom 1).
With LifterLMS xAPI, you can now think outside the box and create greater experiences for your students.
What is the difference between SCORM and xAPI?
SCORM was a standard that required that your student only learn within your LMS. If the student was not logged into the LMS, they could not use SCORM content (with the exception of a few custom SCORM course players built for specific LMS systems).
SCORM would not allow your student to learn offline or record they found an answer on a website and record the URL and date/time they found the answer.
SCORM would not let your user start a course in your LMS, take the course offline, then return to your LMS later to see their online/offline results.
SCORM required you store learning records in your local LMS database (except for some custom LMS systems) and then only allowed you to report on a part of that data, not all of it. Reporting was the main challenge in SCORM and the primary reason xAPI was developed – to escape the LMS and increase access to reporting data.
Where SCORM was considered the lowest common denominator for collecting a reporting data, xAPI is the exact opposite.
LifterLMS xAPI can allow you to send as little or a much reporting data to an LRS as you wish. If that data were to reside in your local WordPress database; and you have chosen to collect large quantities of data, it could potentially bring your server to its knees.
LifterLMS xAPI ensures your website remains light and fast by not bogging down your LifterLMS database with xAPI learning records stored and reported locally.
By using an external LRS database and reporting service, we've removed any custom hosting requirements so you can continue hosting LifterLMS in a standard hosting account.
Please refer to LifterLMS xAPI works with… below to see the LRS services LifterLMS has been tested with.
Top Benefits
The ability to report to any LRS through xAPI (TinCan) from any of the following content types:
LifterLMS courses, lessons, quizes and quiz questions
Uploaded e-learning courses built with authoring tools such as, but not limited to:

Adapt Authoring Tool
Adobe Captivate 9
Articulate Storyline 2
Articulate Studio 2
Articulate Storyline 360

Articulate Studio 360

Articulate Rise
Evolve Authoring Tool
Gomo Authoring
iSpring Suite 9
Lectora Inspire
Lectora Publisher
Lectora Online

and any other product that produces an xAPI 1.0 or above ZIP file as an output.
Linked web pages, content or courses that reside anywhere online and allow you to use or resell them
H5P content (rich interactive content) for tracking videos, video interactions, and any H5P content that send a completion status
LifterLMS YouTube and Vimeo native Embed Video URLs (embedded in Lessons) as well as YouTube and Vimeo URLs added into the post content (via the "Add Media" button).
Connect LifterLMS with the Zappier Services through your LRS service (Integration is performed in the LRS, not LifterLMS or LifterLMS xAPI).
Control your LifterLMS lesson progression from your uploaded or linked e-learning, your LifterLMS embedded Vimeo videos, YouTube videos, your embedded H5P interactions, or any combination of these in the same lesson.
LifterLMS xAPI removes the Mark Complete button until the xAPI content, H5P content, or videos send a completed status. You control this feature from any single xAPI content item you choose, or control it at the lesson level.
Competency management
Create your own custom competencies and assign them to any course, lesson, quiz or question
Assign your competencies to any xAPI content (including uploaded or linked content)
Assign your competencies to ADL activity ID's for each content type listed above
Reporting
Create your own reports in your LRS
Make your LRS Reporting data more human readable
Visualize your reporting data in your LRS
Export your reports from your LRS
Turn on or off reporting for each LifterLMS course, lesson, quiz, question or uploaded or linked e-learning course in LifterLMS.
Video Tour
LifterLMS xAPI works with…
LifterLMS xAPI has been tested with the following non-proprietary LRS systems.
| | | |
| --- | --- | --- |
| Learning Locker Version 2.10+ LRS | Learning Locker Verison 1.0.7+ LRS | Yet Analytics LRS |
| Watershed LRS (*) | Veracity Learning LRS | Your own Learning Templates LRS Server |
There may be other non-proprietary LRS systems that LifterLMS xAPI works with. As we test LifterLMS xAPI with other LRS systems, they will be posted here and the integration details will be posted in the LifterLMS xAPI docs.
Watershed and Yet Analytics to not support the display of their dashboards in side your WordPress admin area. This means that the LRS dashboard widget will need to be turned off in your WordPress dashboard. You will still be able to send statements to the these LRS platforms, but will need to use their dashboard in its own window.